Torva Update #2 - Raids 1 Rework, QoL, Bug Fixes
Tuesday, 18 July 2023, Views: 526
---

This is an accumulation of al our bug fixes, content we reworked and fixed, and stuff that was enabled.

Raids 1 Rework
We decided to make a new map, fix the bugs and issues with group raiding, and we will put a bit more work and love into it. Removing the GS Tiers and difficulties in the coming days. Our goal is to make two keys for this a Raid Key and Raid Key Flawless so no deaths. And as a fun fun group event the whole server can join, not limiting to 4 people. But no limits actually.Raids 2 will still be 1-4 People and need a party as these are two completely different raid experiences.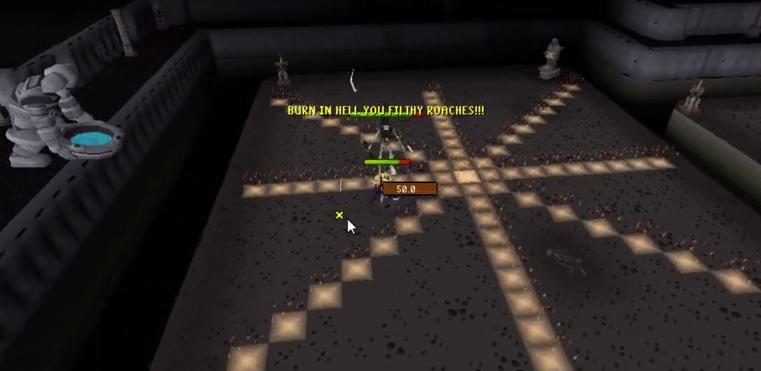 Vote Streak

After claiming a vote you should be able to see the vote streak interface and it will pop up every time you vote. You will get rewards for voting every 24 hours and keeping the vote streak going. It will reset if you don't keep it up!
(picture coming soon)

New Global Rare Drop Table
We reworked the Drop tables once more and added some nice end game prizes to it. Samurai has a great Costume Effect Gear + 2 Perk points. Bulwark has modifiers + 3 Perk Points and the hell demon has Holy Grail and 6 Perk Points

We have also added the Modifiers to the Global boss point shop, but they don't have tiers or any stuff like that anymore, just base stats.
New Modifier stats/Effects/Names
Luck Mod - New Effects = 10% Coin Increase

Damage Mod = 5% Damage
Droprate Mod = 5% Drop Rate
Godly Mod = 12% Coin Increase + 6% Damage + 6% Drop Rate

Beyond Godly Mod = 16% Coin Increase +8% Damage +8% Drop Rate
Premium Membership has been updated. It is $100 a month currently

New Effects are as follows
40% Bonus Slayer Points
15% Drop Rate
20% Coin Increase
15% Upgrade Chance
7% Damage boost
5 Free Slayer Skips a Day
Free 5 Instance ticket per week
Plus Free Premium Membership Prizes daily to claim!
July 4th Prize Claim
We said on Launch we will let people claim for 2 days the July 4th prize. Well the command is finally here ::july4th to claim in-game. Will be disabled in the coming days.
Instance Tokens to new shops
It has been added to an AFK shop for 2k points, PvM Points shop for 2k Points, Slayer point Shop for 20 points.
Added another zone for Solids and Dio
::solid1 and ::dio1. If you guys want more zones in future let me know if anything fills up. Use your Instance Tokens

New Essence Sacrifice Requirements from Yuchiro to Prince of Darkness
If these are too low we will analyze it again in future, but we think its just right for you to get into Mid-end game quicker <3

Yuichiro - 2

Golden Warrior - 5

Midas - 8

Toxixis - 11

Megicula - 14

Evil Buccaneer - 17

Prince of Darkness - 20
Bugs Fixed
-Well has been fully reworked and Fixed. Over filling is allowed again now
-Vote boss has been fully fixed and all issues with it
-Temporarily added Eruptor necklace to PvM Point shop for 50k PvM points till we finish and re-enable Eruptor

-Vote Boss will count towards Vote Boss unlocks in AoE and other places
-Updated GS of all NPC's after Dio so Slayer tasks can be done easier
-Raids Slayer has been fully fixed and worked
-Infinite Overload has been looked at and fixed
-TH level 10 gives 2m extra per global now
-Raid 2 Requirements are doing a Hard Raid Slayer Task this has been fixed
-Giant Token switching to an Instance token has been fixed
-Fixed and updated stats for the Godly potions and the potions needed to make it
-Negative time on TH has been fixed

-Removed the 2nd Shop on Slayer shops(Boss point Shops) We don't support that anymore and moved rewards with new pricing to Slayer points shop
Coming soon

More Bug fixes. Our Gear guide in-game. Enabling Eruptor and Eagle Bosses. Anything else you guys report and let us know about to fix <3

---
From Torva Staff Team