Update #10 - The Launch
Saturday, 02 July 2022, Views: 1,244
---
Welcome to the Launch update. Everything we have done leading to the Launch has been to make Torva the best possible game it could be. We have taken all feedback. Listened to all the player complaints and suggestions, and we have created a pretty great Custom RSPS experience here. We hope you can agree and enjoy what we have made.
Raids 2- The Highlight!

Get ready for the fight of your life. Multiple rooms, Trap doors, Lots of boss fights, and an ultimate challenge at the end. Will you kill the crazed Ice Mage? The Fight starts now, but the dinosaur is guarding the lair........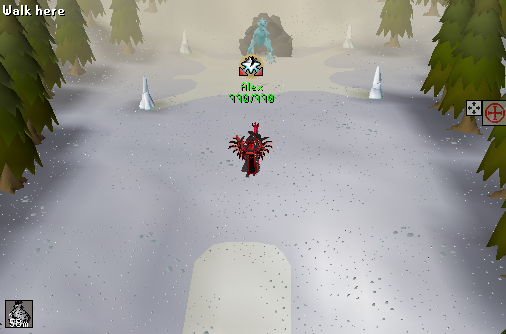 T36-39 NPC's
More information will be shared on this in future threads. But you can see the NPC's in-game :)

Upgrade Tickets
New currency obtained from T36+ Mobs/Bosses

Special Attacks
Get your specials here
AoE Specials -

Burning Light - 5x1 Line and does 50% less damage then your max hit - Upgradable to 5x2 soon - 15 Global Boss points - Melee

Arrow Rain - 3x3 AoE and will be upgradable to 4x4 soon. Deals 70% Damage less and 2 lines of damage. - Found in donation store - Range

Saw Mill - A + Shaped AoE Special - 30% less damage + 1 Line of damage - 20 Global boss points - Melee

Flameburst - an X Shaped AoE - 30% less damage and 1 line - 20 global boss points - Range

Tornado Starter - a + Shape, does 50% less damage and 1 line of damage - 15 global boss points - Mage

Golden Tornado(upgrade) - a 3x3 AoE does 75% less damage and 2 lines - Upgraded with 10 Tornado Starters - Mage
Single Target Specials -
Strengthstorm - Does 200% Damage and 2 Lines - 10 Global boss points - Melee
Disintegration - Does 250% Damage and 2 Lines - Found in donation Store - All Styles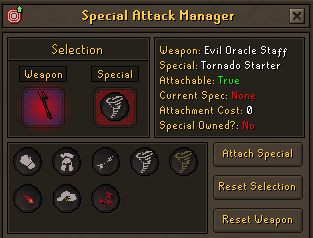 Global Boss Point Shop
Can be found near the global boss portal. Unlock specials here


Gacha System with new BiS cosmetics every 2 weeks
Get tons of rewards for only $5 a spin. Get compensation too for going for the 100% Prize at 250 spins. You get 20 tickets back as well so it will be about 230 tickets on average for a 100% prize if you believe your RNG sucks.
The cosmetics are also BiS and new cool ones coming into the gacha all the time. The stats are 15% Damage, 3% Critical chance and 5% Critical Damage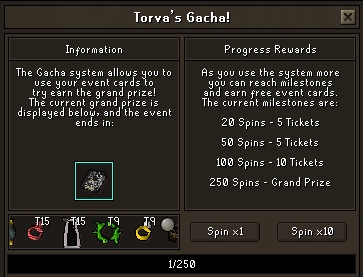 Lottery System

::Deals Interface
More information will be posted on discord #sales-info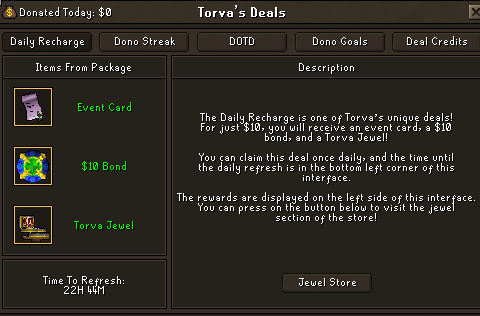 AoE For all when you finish your treasure map!
Unlock AoE on all weapons from T1-15 getting a 1 NPC AoE. T16-30 getting a 2 NPC AoE. T31-45 getting a 4 NPC AoE

Starter Special
Get a Starter special by talking to the AoE NPC and he will give you unlimited Starter specials to attach to any weapon :)
50% Spec and can target up to 2 npcs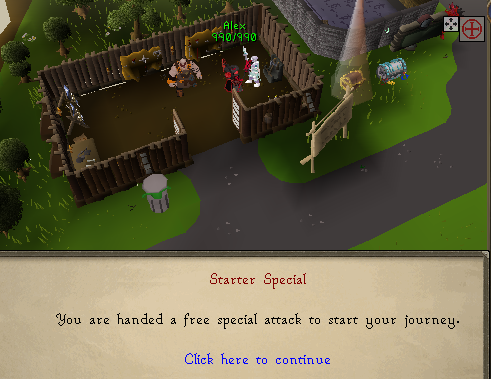 Attendance Interface
Find yourself online for 30 minutes per day and get rewards. 25 Days of rewards per month!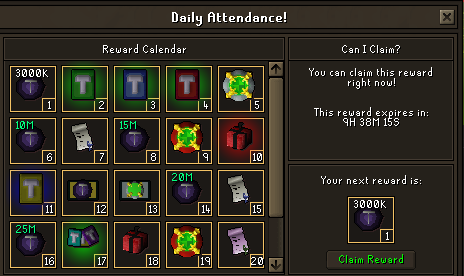 T32-34 NPC's
Requires 10 Raids 2 completions

T32 Frost Knights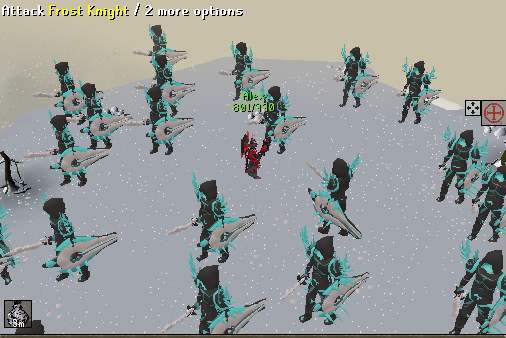 Requires 25 Raids 2 completions
T33 Frost Mages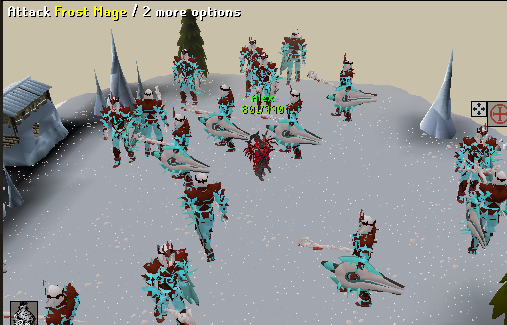 Requires 50 Raids 2 completions
T34 Frost Ranger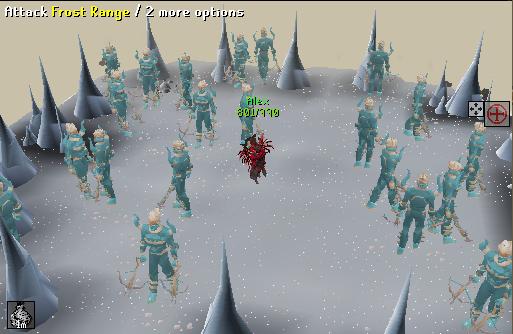 80% Upgrades and above + 100% Upgrade gem for 75k PvM Points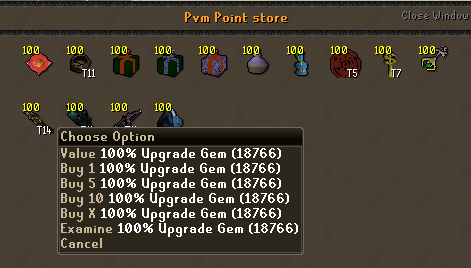 Dynamic Box
A $25 Box that is changing rewards constantly!

New Season Pass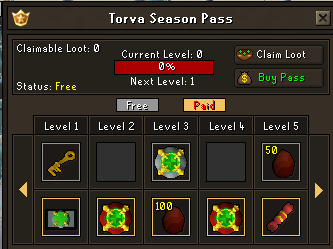 New Slayer Tab - Replaced Starter tasks Tab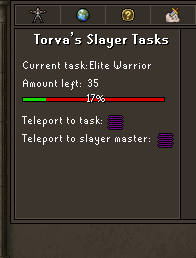 Removed Content
Difficulties were removed and now there is only one type of difficulty type. Normal
Removed Tier Upgrade system
Removed Slayer Lectern
Removed Challenge Board
Removed Daily Tasks and replaced with Town hall which is 100x better

Reworked Content + QoL
Reworked Melee Running, attacking, pathing. And you may now attack 2-3 tiles away for maximum satisfaction
Reworked our account creation interface to match our new difficulty changes and AoE release
Essence Gear is now worth more! T21-22 is 1 Essence point, T23-24 is 2, T26-27 is 3 Essence points and finally T28-29 is 4. Also Raid gear is now 5 Essence points from 1 <3
Reworked the requirements for Raids. From 75 Raids needed to 10 Raids for T21-22. 25 Raids for T23-24. 50 Raids for T26-27 and 100 Raids for T28-29. This used to be up to 300+ Before, so the change is HUGE!
Lowered requirements to do raids as well and stay in Easy for longer. 1400-2100 GS for Easy, 2100-2800 GS for Medium, 2800+ GS for Hard
Combo Breaker is now disabled till 1000 GS
Total donated now instead of showing $1k and $2k will show exact amount like $1111
You now can't login till you have the latest client
Added a right click lookup option to all players
::guides is now also opened by ::guide
Starter ::guide has been fully updated and renewed to the new Torva thanks to C
Our ::update command has been properly fixed now

Bug Fixes

Disallowed use of AoE in ::expansion
Fixed all Townhall bugs reported

---
From Torva Staff Team